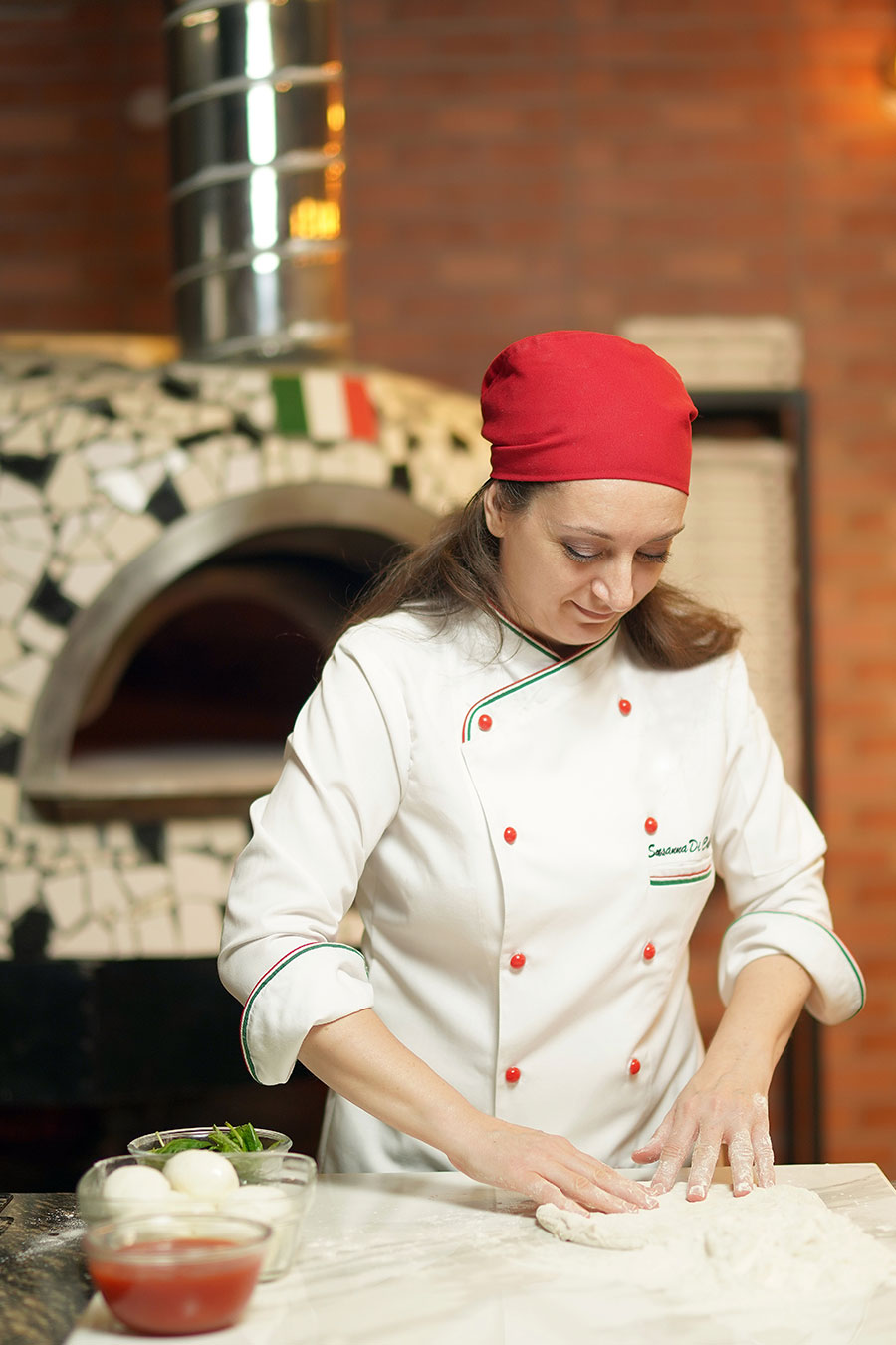 Who is Susy
Susanna Di Cosimo nicknamed by friends as Susy was born in Naples in Southern Italy, the motherland of Pizza. A passionate traveller, she moved to India in 2013. This was the beginning of a whole new journey and a dream came true.
She runs a successful inbound tour operator with a colleague for Italian travellers who want to unravel the mysteries and beauty of India. Many also know Susanna for her talent for cooking traditional Italian dishes, looking for the best ingredients so to offer an authentic Italian experience.
So when Covid struck, the unexpected happened and travel business across the world shut down completely. It seemed like a new calling to re-live her passion for cooking Neapolitan Pizzas.
The pizza she used to make for friends & family turned into a new project and thus Pizzeria da Susy was born. Today Susanna, with her passion, courage and the ability to re-invent herself, brings to you the flavours of authentic pizza from the alleys of Naples.
Da Susy is now a cosy place in the Millennium city of Gurugram.
What is Neapolitan Style pizza
The authentic "pizza napoletana" presents a thin dough and a higher border called "cornicione" which is airy and light. The pizza must be soft to the point of being folded like a booklet, a shape we define "a portafoglio", but still a bit fragrant. The flavour is the result of the balance between the taste of bread, the sourness of the tomato and the sweetness of fresh mozzarella.
Neapolitan pizza is cooked in special wood or gas ovens at about 430/485°C for 90/120 seconds. To create a nice and airy cornicione, the pizzaiuolo pushes the air from the bottom of the dough, into the outer border, the cornicione. The high temperature of the oven, then, does the rest of the job by inflating the cornicione which is crunchy outside yet soft and light inside.